Check out a sampling of our work. Then, let's bring your project to life!
We worked with Dave at The Gutterman Company to develop a new site focused on lead generation. Throughout the site, visitors are greeted with stunning visuals of The Gutterman Company's work and presented with CTAs for immediate contact. The company is instantly notified via email and text for instant follow-up.
Visit: guttermanco.com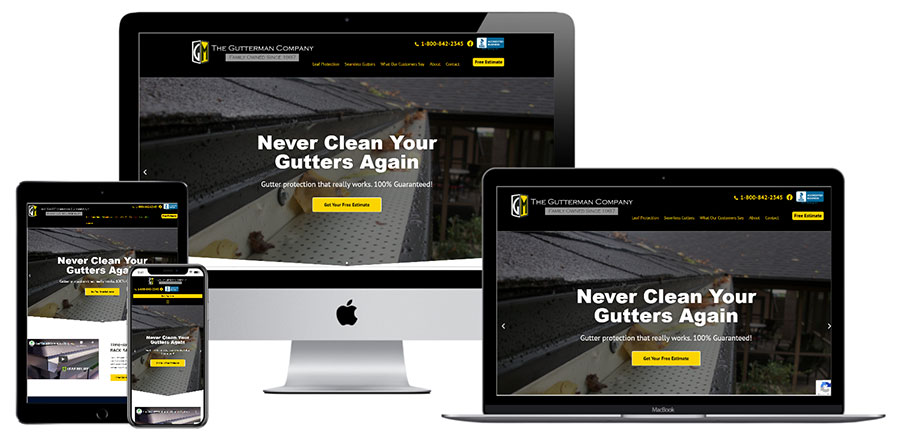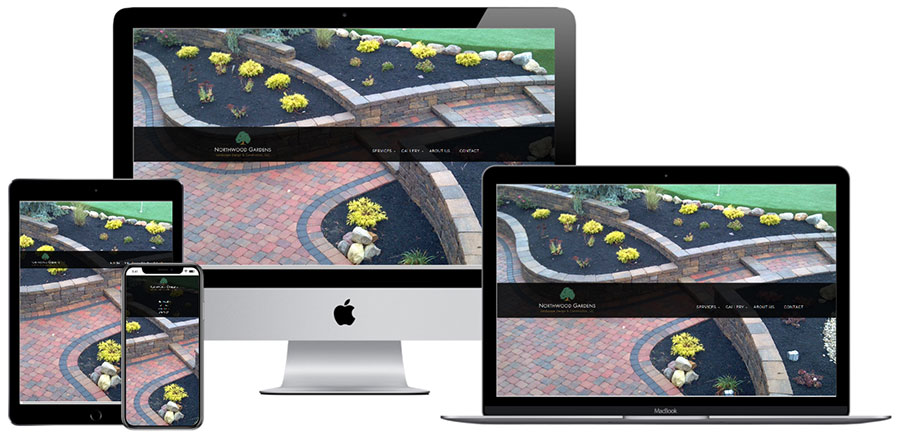 Northwood Gardens crafts some of the planet's most beautiful landscaping – and in this case, beauty isn't skin-deep. The owner, Mark, has extensive experience with design, materials and building, so we wanted to not only showcase his amazing designs, but also the craftmanship that goes behind them.
Visit northwoodgardens.com
New York City's premier interior designer and home organizer, Jeanie lent her discerning eye to our design work so we could develop a website that speaks to her audience. Her business is highly visual, so each service page features a gallery that showcases her brilliance.
Visit apartmentjeanie.com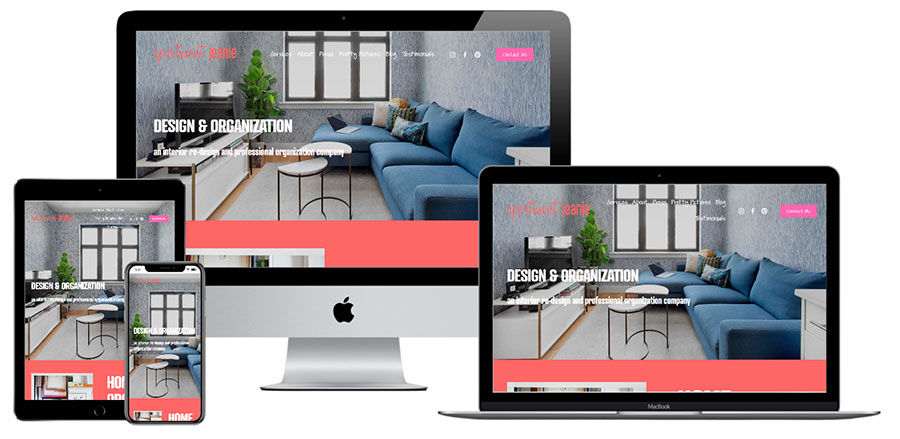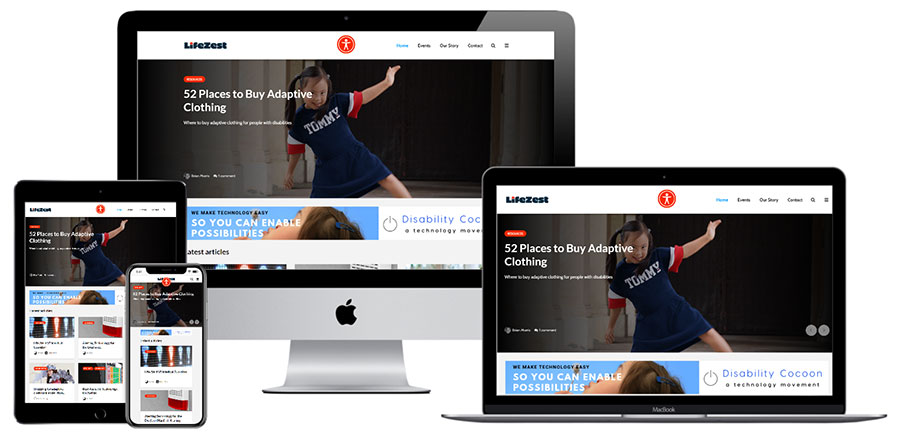 LifeZest publishes content that helps disabled people and their caregivers discover assistive technology to enhance their lives. We found cost-effective ways to bring their content to life and make the site accessible to all visitors.
Visit lifezest.co
This vacation rental property nestled in the popular Hocking Hills region of Ohio faces significant competition – more than 600 other cabins vying to attract visitors. We showcased Logan Retreat's unique amenities and put together a marketing plan that has them consistently booked.
Visit logansretreat.com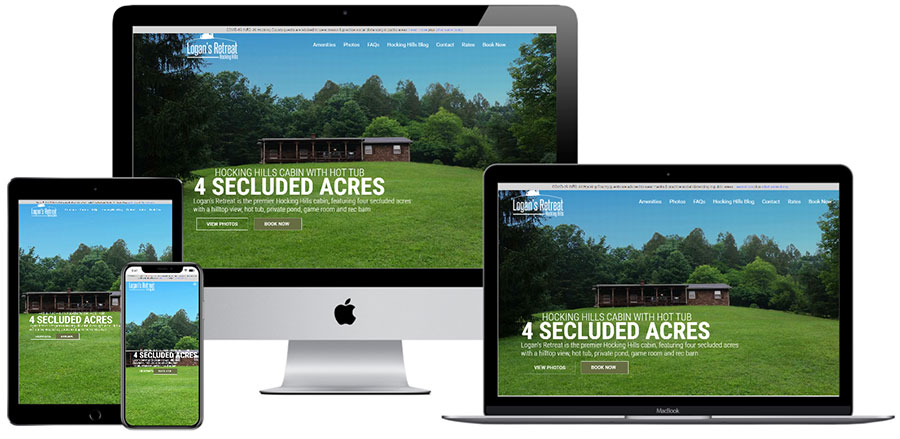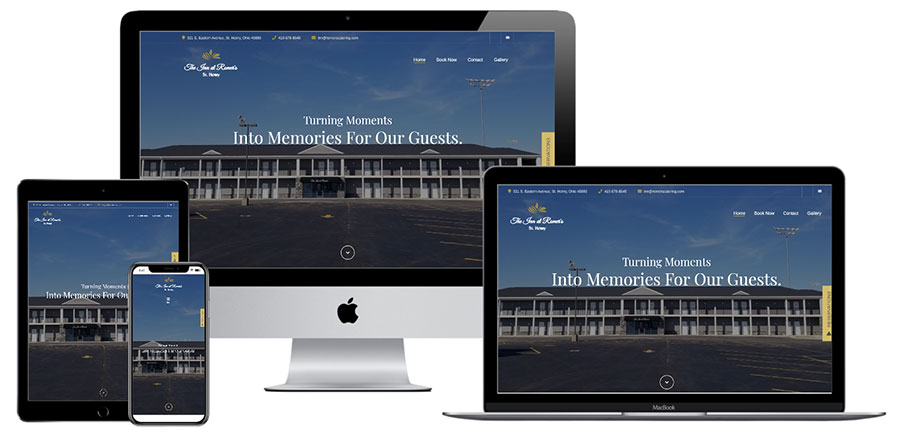 A stunning new hotel that perfectly complements Romer's Catering's unique event venues, our goal with the Inn at Romer's was not only to showcase the hotel's amenities, but also to promote area events and attractions to illustrate why the Inn is the ideal place to stay.
Visit innatromers.com
Hirschfeld Plumbing & Heating
This longstanding local business had recently undergone a total rebrand, and we helped bring it to life with a fresh new website design that makes it easy to browse the company's range of services and take the next step: contact.
Visit hirschfeldph.com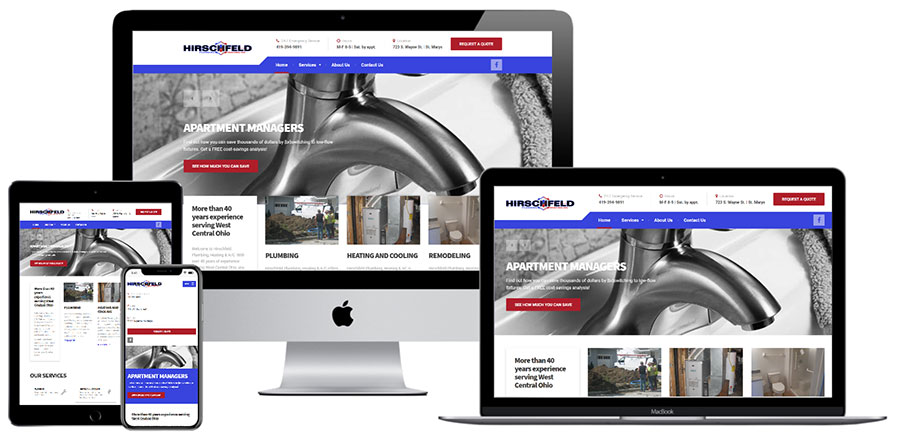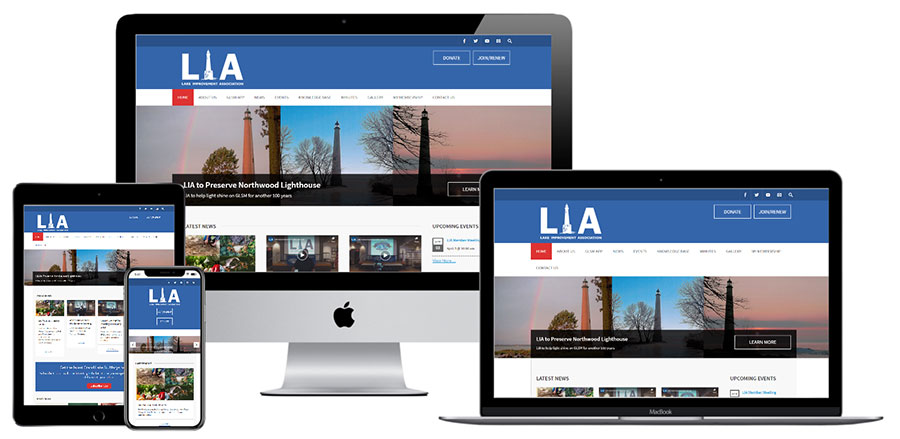 Lake Improvement Association
This nonprofit is near and dear to our hearts, and we've helped them distribute critical information that's been key to restoring Ohio's largest inland lake. From event marketing to political awareness to fundraising, we've helped the LIA every step of the way.
Visit lakeimprovement.com
We worked with Mike at Ace Hardware in St. Marys to create a site that not only listed the "standard" products you'd find at Ace Hardware stores nationwide, but also the unique residential and business services this local franchise offers. 
Visit acehardwarestmarys.com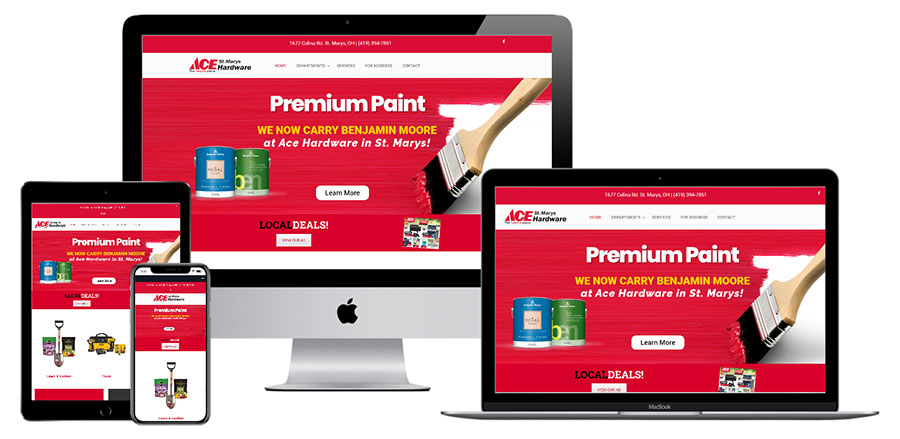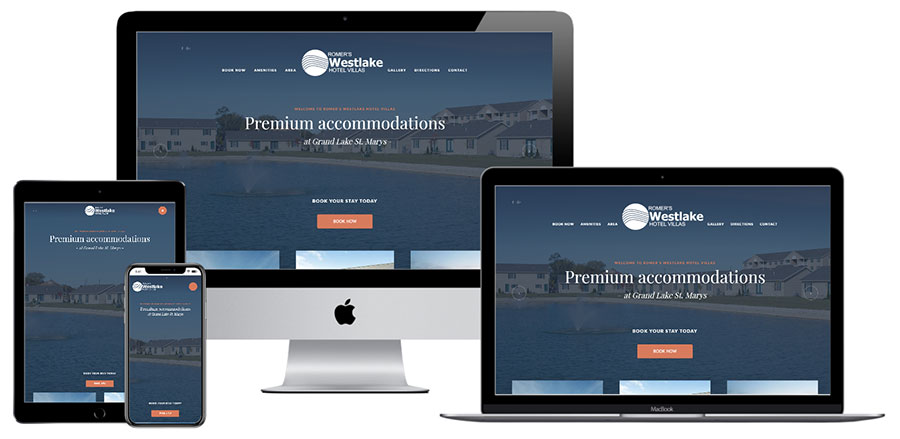 Location, location, location: Westlake Villas has it! Nestled on the shores of Grand Lake St. Marys and sharing a parking lot with Romer's Catering event center, Westlake Villas is the ideal midwestern Ohio hotel for receptions, weddings, events, family vacations and couples getaways. We helped them showcase their beautiful facility.
Visit westlakevillas.com